Other Distros
1
Isn't it fun if we can use linux by just only boot our USB flash stick without installing those OS anymore? And you can access your favorite distros anytime and in any computer without install those distros anymore…
USB Linux installation enables you to install a portable Linux operating system on a flash drive or USB key no larger than your thumb. This portable Linux operating system can then be run from any computer that can boot from a flash device, allowing you to bring your operating system, desktop, applications, files, email, personal settings, favorites, games and more with you. It's your own personal operating system you can carry in your pocket. On Pendrivelinux.com, we provide many simplified portable Linux flash drive installation tutorials. Making is easy for anyone to install, boot and run Linux portably from a Pen drive!
And without more speech
, I just give you some links of tutorial to install Linux into USB Flash Drive. Try it and use it…
Note: Please perform the USB Boot Compatibility Test to ensure that your Computer is capable of booting from a Portable USB device.
This cool informa
tion I got is from pendrivelinux.com . Please take a visit to this website. It might help you with the installation.
.
2
Ophcrack is a free Windows password cracker based on rainbow tables. It is a very efficient implementation of rainbow tables done by the inventors of the method. It comes with a Graphical User Interface and runs on multiple platforms. Unlike dictionary and brute-force atacks, rainbow attacks cannot be used to crack password hashes of unlimited length.
The ophcrack LiveCD contains a full linux system (SLAX), ophcrack for linux and rainbow tables for alphanumerical passwords.
The liveCD cracks passwords automatically, no installation necessary, no admin password necessary (as long as you can boot from CD). Release 1.1.4 cracks Windows Vista SAM.
The Ophcrack LiveCD is a SLAX-based bootable Linux CD-ROM containing ophcrack 2.3 and a set of tables (SSTIC04-10k).
It allows for testing the strength of passwords on a Windows machine without having to install anything on it. Just put it into the CD-ROM drive, reboot and it will try to find a Windows partition, extract its SAM and start auditing the passwords.
Features:
»

Runs on Windows, Linux/Unix, Mac OS X, …

»

Cracks LM and NTLM hashes.

»

Free tables available for Windows XP and Vista.

»

Brute-force module for simple passwords.

»

LiveCD available to simplify the cracking.

»

Loads hashes from encrypted SAM recovered from a Windows partition, Vista included.

»

Free and open source software (GPL).
Download Links:
1. Live CD's
2. All Platforms
Screenshots(click to enlarge):
0
I just surfing the internet for the free Books or PDF about Linux and I got interested with one site that posts so many books about Linux, for beginner to advance user.
The following books are available either for download or for reading online, free of charge.
Books about Linux
Open Source and Free Software
Related Books
Quoted from linux.org
0
Here is some 50 of the best Linux courses you can take. Please read.

Introduction
If you know nothing about Linux, take some time to get familiarized with these courses.
Use
In these courses, you'll learn all out great ways to get the most out of Linux.
Administration
Are you a network administrator? These courses were designed specifically with you in mind.
Business
Just because Linux is free doesn't mean it doesn't have an impact on business and commerce. Find out how Linux makes a difference in these courses.
Novell
Novell, a company that provides open source software solutions, has a number of training courses for the software they support, and we've highlighted them here.
Concepts
Get an understanding of legal, cultural, and ethical issues surrounding Linux using these courses.
Development
Check out these courses to build on your understanding of Linux development.
This article was quoted from collegeathome.com .
5
Today, I found some information about a linux that just like a windows named Winutuxu (windows, ubuntu, linux). It's actually a windows xp sp 2 but repacked or mocked up into just like Linux. There's some application added by this OS just like OpenOffice, GIMP, Blender, Thunderbird. There's no needed to put any serial number into those windows. Even those OS can access to microsoft update to update those OS. From those OS, I can see that the maker of this OS is from Arab, there's some language mistranslated from arabic to english. For the website: Link .
Screen shots:
Well, if you can see, the installation is just like windows xp installation but the graphically it just like ubuntu installation. It seems this operating system probably is illegal, so I don't want to try this OS. If you're really curios with this OS you can download at:
http://rapidshare.com/files/67338583/WinUtuxU_OS.part1.rar
http://rapidshare.com/files/67340525/WinUtuxU_OS.part2.rar
http://rapidshare.com/files/67341899/WinUtuxU_OS.part3.rar
http://rapidshare.com/files/67343221/WinUtuxU_OS.part4.rar
http://rapidshare.com/files/67344988/WinUtuxU_OS.part5.rar
http://rapidshare.com/files/67346638/WinUtuxU_OS.part6.rar
http://rapidshare.com/files/67347220/WinUtuxU_OS.part7.rar
I warn you that this is probably *illegal* software, and for that reason, I'm not going to try it out.
I'm ***NOT RECOMMEND*** to download this OS.
0
Linux, the darling competitor to Microsoft – The latest flavor of UNIX is taking off in corporate networks. A common misconception is that the majority of security vulnerabilities are in the windows operating system(OS). However, Linux — and even it's sister variant of UNIX are certainly prone of the same types security vulnerabilities as we're starting to see more and more.
Hackers are attacking Linux in droves because of it's popularity and growing usage in today's network environment. Because some of Linux are free — in the sense that you don't have to pay for base OS , many organizations installing Linux for they web servers, e-mail servers, and any kind of servers in hope to saving money. Linux has grown in popularity for other reasons as well, including the following:
- Abundant resources available, including books, websites, and consultant expertise.
- The perception that Linux is more secure that windows
- Unlikeness that Linux will get hit with as much malware as windows and it's applications do. This is an area in which Linux excels when it comes to security, but it probably won't stay any way.
- Uncreased buy-in from other UNIX vendors, including IBM and Sun Microsystems, Even Novell is stopping development on the mighty NetWare OS, instead opting for a Linux-based kernel.
- Growing ease to use.
Now, we go to the main articles that I will give you some information to hack Linux. Many other attacks are possible against a Linux-based system. Linux can be tested remotely without being authenticated to the system.After you login to Linux with a valid username and password, you can collect a lot of information by running security tests to see how your system might stand up to a malicious internal user in a hacker with a valid login.
I will demonstrate the vulnerabilities by using and Red Hat Linux. I use Red Hat Linux because of it's arguably some of the popular Linux distros.
Now, about Linux vulnerabilities, when Linux system is hacked, the victim organizations can experience the same side effects as their windows using counterparts, including:
- Leakage of confidential intellectual property and customer information
- Cracked passwords
- Corrupted or deleted databases
- Systems taken completely offline.
Now I will give you some tools, you can choose the tools, so you can use many UNIX-based security tools to test your Linux systems. Some are much better than others. I often find that my windows-based commercial tools do as good job as any. My favorites as follows:
- Windows-based superscan ( http://www.foundstone.com/resources/proddesc/superscan.htm ) for ping sweeps and TCP port scanning.
- Nmap (www.insecure.org/nmap) for OS fingerprinting and more detailed port scanning
- Windows-based LANguard network security scanner (www.gfi.com/lannetscan) for port scanning, OS enumeration, and vulnerability testing
- Amap (http://packages.debian.org/unstable/net/amap) for application version mapping
- Tiger (ftp://fto.debian.org/debain/pool/mail/tiger)for automaticlly assessing local system security settings
- VLAD the scanner(www.bindview.com/services/RAZOR/Utilities/Unix-Linux/vld.cfm) to test for the SANS Topt 10 Security vulnerability testing.
- Backtrack. (www.remote-exploit.org/index.php/BackTrack) this is a distros that bootable toolset for practically every tool you can imagine — all without having to load Linux on your local system.
- For windows password hacking, there is a live cd distros named "ophcrack" it can find and show your windows password easily using a rainbow table.
Thousands of other Linux hacking and testing toools are available. And the key is to find a set of tools — preferably few as possible– that can do the job that you need to do and that you feel comfortable working with.
for file permission hacks, by default rouge programs that run with root privileges can be easily hidden. An external attacker or rouge insider may do this to hide hacking foles, such as rootkits, on the system. This can be done with SetUID and SetGID coding in their hacking programs.
About SetUID and SetGID:
In linux, there is a special file types allow programs to run with the owner's rights:
- SetUID (for user IDs)
- SetGID (for group IDs)
SetUID and SetGID are required when a user runs a program that need a full access to the system to perform task (root / superuser). For example, when a user invokes the passwd program to change his or her password, the program is actually loaded and without root or any other user's privileges. This is done so that the user can run the program and the program can update the password database without root's having to get involved in the process manually.
So, there are some information, tips, and tricks to hacking Linux, if I continue to type this blog, seems I'm gonna fill this blogs with a thousand of words (lol). But, seems this is the important things that you must learn from Linux hacking. And that's all about hacking Linux, try it at your linux, and I advice you to try it at your Virtual PC or VMware, Virtual Box is OK. But if you are some expert person Linux, you can tried it at the native OS.
0
Windows Vista and XP has a media center that can bring some PC into an ultimate home media. But if we look to linux, is linux have any media center to entertain people? Sure it is! I found so many media center to entertain linux user when I'm looked at google search. But one thing for sure, seems linux media center is needs more improvements and under a really hard development. But, I found some really cool media center that improved a lot! It named Linux MCE. It's really cool! With a dozen of features. I thought this media center distros can be a competitors of vista/xp media center. There are 3 UI options. UI1 is the most basic, and runs on all video cards, and I will give you some screenshots, these screenshot are using blend and transparency. Now Take a look of this Screenshots: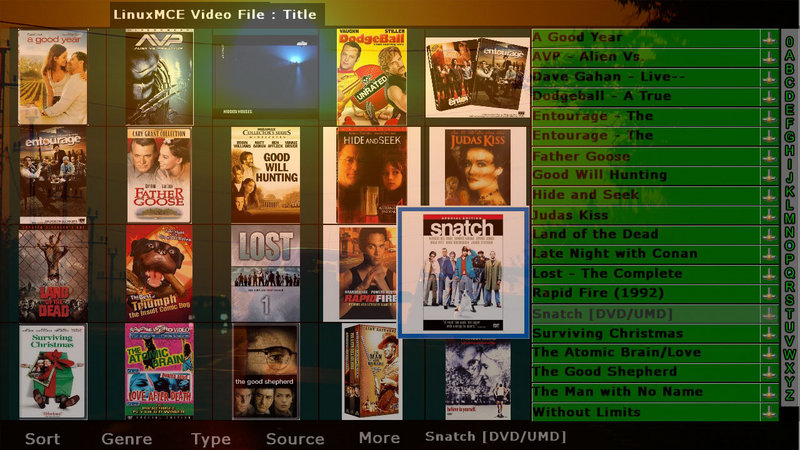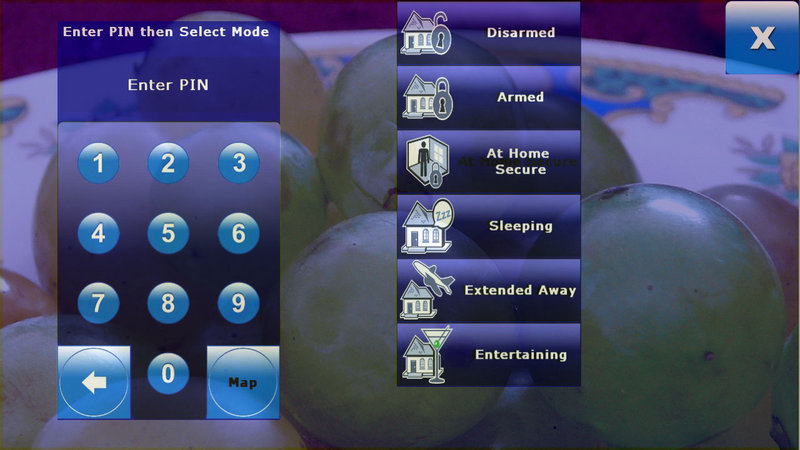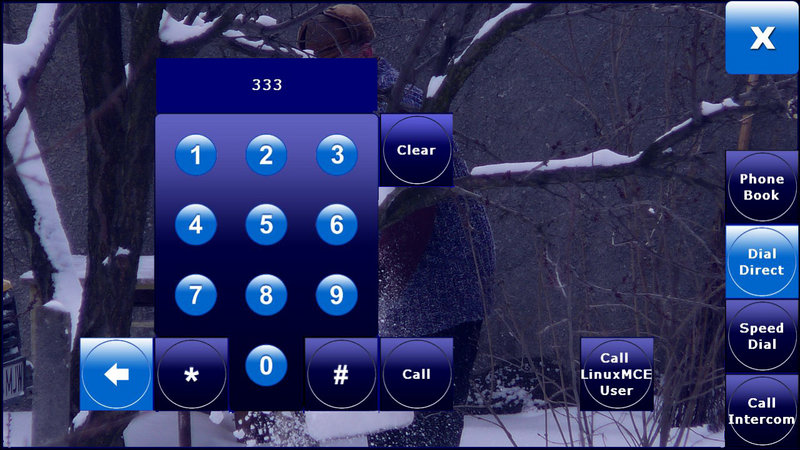 If you see the screenshots, you can see that you can make some calls from linux media center, watching a DVD or CD, and even you can control your house! You can armed your house, make it more secure with some security software from those LinuxMCE. Now look at LinuxMCE features from the newest LinuxMCE version:
Version 0704
Media & Entertainment
• 3D alpha-blended GUI optimized for displaying on a TV and using a remote control
• Media browser presenting all content on all devices in the home on a 3D rotating cube
• Plug-and-play detection and aggregation of network storage and DMA's
• Built-in NAS providing centralized backup and whole-house media server
• "Follow Me" Media, each family member's media follows him/her through the house
• Automatically controls all existing av devices, like TV's, Stereo's, etc.)
• Many control options: mobile phone, webpad, pda, phone
Smart Home
• Home Automation: Control lighting, climate, security, camera surveillance, and more
• Communication: Phone system with auto-attendant, voice mail, call forwarding/routing for VOIP and POTS lines
• Security: Uses your existing home alarm, surveillance cameras, lights, phones and tv's to notify you on your mobile phone of any security alerts with the option of reseting the alarm or broadcasting your voice in the house over the tv's
Well, that's news for today! Hope this article can help you to find a cool distros.